1635 N. Bayshore Drive
Miami Beach, Florida, 33132
United States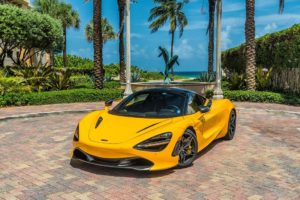 McLaren - 720S
The 720S embodies McLaren's relentless quest to push the limits of possibility. Lighter, stronger, faster. It's all of these and more. But how it makes you feel is altogether something else. Prepare to push the limits of what you thought possible in a supercar.
Specifications
Engine Size
4.0 L M840T twin-turbocharged V8
Transmission
Auto Paddles
Pricing & Packages
Others
We also offer packages to suit your needs.
Call for information