1635 N. Bayshore Drive
Miami Beach, Florida, 33132
United States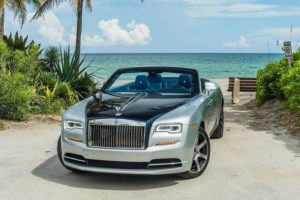 Rolls Royce - Dawn
Dawn is an emblem of spontaneity. A drophead coupé crafted to empower the free spirit. Dawn is for those who take off at a moment's notice, going wherever the road leads. It is for the individual who will never be tied down. With Dawn, let inspiration guide you.
Specifications
Engine Size
Direct-Injection Twin-Turbo 6.6-Litre V12
Pricing & Packages
Others
We also offer packages to suit your needs.
Call for information